Ski, Snow and Skate Garage Accessories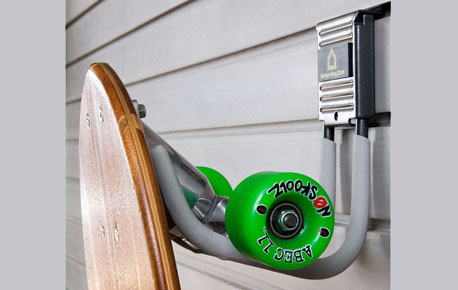 Storage for Garage has always been a matter of brain storming but stuffing it with right accessories is far more important.
Complement your Garage Envy garage with accessories for all your Ski, Snow and Skate needs, including hooks, racks and shelving.
Vertical Ski Racks

Skate Board Hooks

Horizontal Snowboard Mounts

Vertical Snowboard Mounts

Wake Board Mounts

Water Ski Brackets

And many more!
Call us on 888-248-8544 for a fully custom designed garage storage system.