Your garage door is an important part of your house. Even before you get to the usefulness of the door, take a moment and give some thought to how big the garage door is. From the curb in front of your house, the door to a regular two-car garage is considerably larger – and therefore more visible – than your front door. That means that even if they don't consciously realize it, when people see your house the garage door contributes heavily to the impression they receive of your home.
Even if the rest of your home exterior is tidy and attractive, an outdated garage door with peeling paint can leave a bad impression. A new or renovated garage door can go a long way toward improving your home's curb appeal. If you're considering replacing or updating your garage door, take a look at what some different garage door styles say about you.
Black Door – Modern and Stylish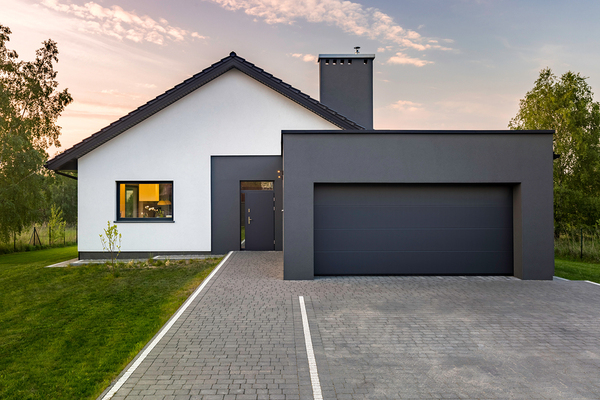 Black might not be your first thought when it comes to choosing a garage door color, but it's actually a trend that's catching on in many neighborhoods. A black garage door sends the message that you like simple, sleek, modern-looking styles.
Black doors work well if you have a dark gray house or garage building and you're looking for a monochromatic type of look. However, black also works well as a dramatic contrast on a house painted white or made from red brick.
Wooden Door – Classic and Elegant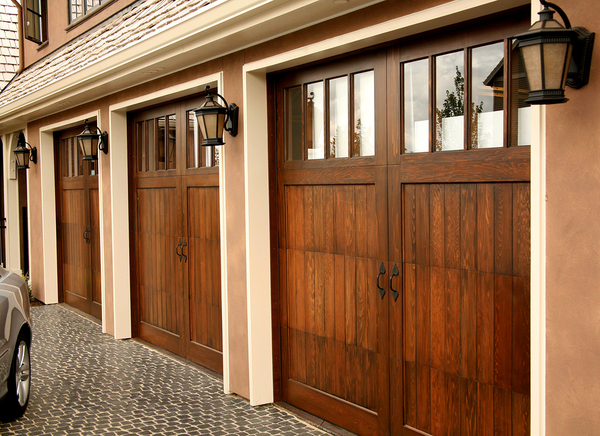 If you want a garage door style that shows that you're someone who enjoys the timeless classics, a wood door may be the right choice for you. Wooden garage doors work well with classic architectural styles, like Tudor-style or American colonial homes.
Wood doors have a number of benefits in addition to their style. They're durable, they come in a variety of sizes and shapes, and you can easily have them customized to meet your needs and preferences. However, wooden garage doors may not be right for all climates; they'll last longer in places where temperatures are rarely extreme. If real wooden doors are impractical for you, though, you may want to look into faux wood garage doors, which can give you the same look but with less need for upkeep.
Neutral Door – Simple and Tidy
Maybe you don't really want to overthink your garage door, and you'd rather anyone looking at your house focus more on the front door or your garden. If that's the case, you still don't want to neglect your garage door. A broken or dented garage door or a door with peeling or faded paint will draw the eye more than a new or newly painted door.
To direct a viewer's attention away from the garage door, try to make it a neutral space. You could paint it the same color as the surrounding building – if your house is off-white, choose an off-white door. Colors like brown, beige, or grey are often good choices even if they don't exactly match the surrounding building; they're neutral colors that match well with most other colors, and they don't tend to stand out like a red or green door might. A neutral color can help you redirect an observer's attention and showcase other things that make your home exterior beautiful.
There are many garage door choices out there for homeowners who want to improve their curb appeal quickly. For more garage design ideas, contact us to schedule your free design consultation.