If you enjoy doing your own mechanical and bodywork or building project cars, you've probably found that your garage is pretty well suited for most tasks. Garage floors are able to withstand drips and spills from the kinds of fluids that you use in a car, and if your garage is well organized, you should have plenty of room for tool storage and workspace.
When you're ready to paint the car though, you may find yourself at a disadvantage. Your garage isn't ready to function as a paint booth as it is. You don't necessarily have to find another place to paint; you can create a paint booth in your own garage. Take a look at some tips that can help.
Prepare the Area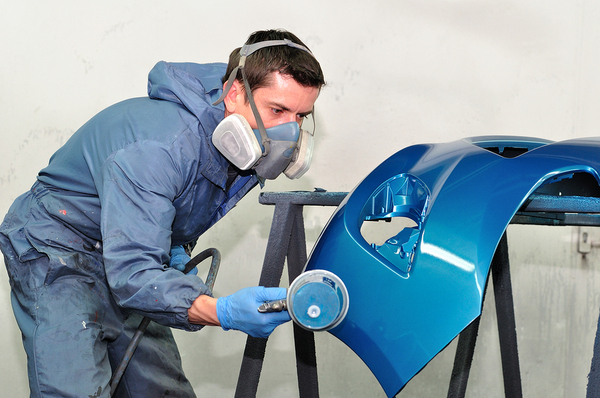 Dirt and dust can fly into the air and stick to your car, ruining your paint job. You'll want to do some cleaning to make sure that the space is clear of dust and debris before you get started painting. After you clear the area where you'll be painting, pressure wash the floor to get rid of as much dirt as you can.
After you build your paint booth, it's a good idea to mop again just to be safe. Use a little higher concentration of soap than normal in your mopping solution. The soap will help weigh down any leftover dust that might remain after cleaning.
Gather Materials
There are several different ways to create a paint booth in your garage, but if painting cars isn't going to be a regular activity for you, you'll probably want to go with the most affordable option. One-inch plastic PVC pipe can be used to build a simple and inexpensive frame. You may also want to invest in some hooks that you can use to tie up the PVC tubing in any places that sag.
You'll also need plastic sheeting to drape over the top and sides of the booth. You can use duct tape to hold the sheeting in place.
Consider the Air Pressure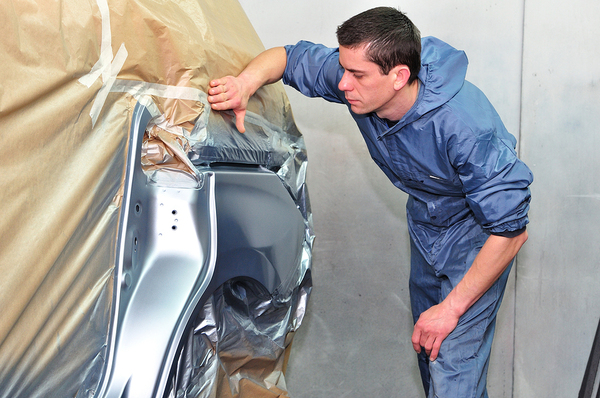 Once you have the frame and plastic in place, you'll need to install some fans. If you can create positive air pressure, you won't need your booth to be entirely airtight, which can make it easier to build your booth.
You can create the air pressure that you want for your paint booth with fans. Attaching dust filters to several inexpensive box fans and running them full blast can create the positive pressure you need. Don't forget that you'll also need output fans with foam paint arresters for exhaust and to suck out any dust. You may need to experiment with your fan configuration to achieve the exact air pressure that you want.
There are other options – you can buy premade booths or even inflatable ventilated booths, for example – but building your own can save you money and can be a fun project if you enjoy DIY jobs. This will allow you to have the paint booth that you need, and you can take it apart and store it to use again when you're done. For more innovative ideas for how to use your garage, contact us today!