Outdoor Christmas decorations are a great way to bring a little bit of your own holiday joy to the rest of your neighborhood. Whether you want to win the neighborhood Christmas decorating contest or just give the neighborhood kids a fun display to look at, you can do a lot by tapping into unused space in your garage.
If your garage is currently empty or if you can park your car somewhere else for the holiday season, you can do a lot with that additional decorating space. Take a look at some tips for turning your garage into a winter wonderland.
Block Outdoor Light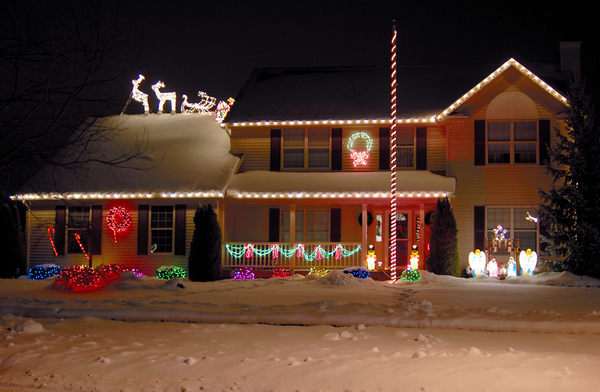 If you're going to hang lights or put up a tree in your garage, you'll get the best effect if you can get the garage itself pretty dark, other than the Christmas lights. You can do that by using black cardboard to block out any windows or transparent doors in your garage. This will not only keep light from street lamps and neighboring houses out, but it will also block out sunlight if you want to keep your garage display lit up during the day.
Another option for blocking light while adding to the festive theme is to hang fabric on your garage walls, including over any windows or doors. This gives the garage a cozy, den-like feel. Choose red, green, and gold fabrics for a classic Christmas look, or hang dark-colored fabrics highlighted by shimmery silver pieces to recreate a "Santa's workshop" feel.
Check and Hang Christmas Lights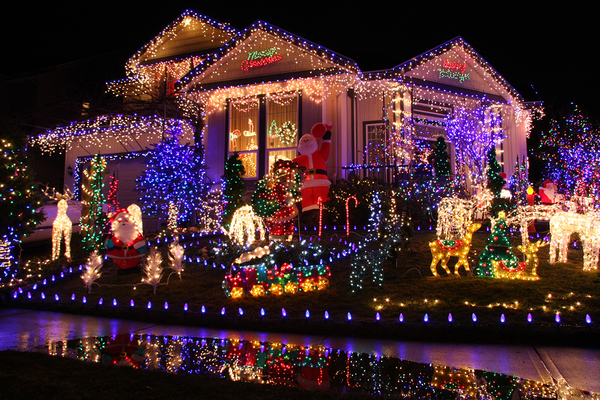 With your garage as with the rest of your home, be sure to test your lights before you begin hanging Christmas light strings. Even if you're certain they were working when you put them away last year, you need to check for burned-out bulbs or defective strings before you hang them. It's a lot easier to fix or replace Christmas lights before they're hanging high on your walls or outlining your garage door.
It's also important to get a measuring tape and measure the straight lines you want to decorate with lights. For example, if you want to outline the garage door or criss-cross the walls with the lights, take measurements first. This will help you calculate how many strings you need.
Decorate!
Once your windows are blacked out and your lights are hung, it's time to decorate. Here, you're limited only by your imagination. Want to stage a nativity scene? Your garage is the perfect stand-in for a barn, so bring on the statues of angels and shepherds. Want to show off your Christmas tree decorating skills? You could position a few smaller trees around a large tree and decorate them all to create a Christmas forest.
Is your goal to entertain your kids and their friends? Wrap presents and tie up bags of treats with festive bows and hide them around the garage. Then invite the kids in for a Christmas-themed treasure hunt. There are any number of ways you can use your newly decorated garage to spread some Christmas cheer. It can be a great way to add extra variety to this holiday season.
For more helpful garage decorating ideas, Contact us.