The garage is the logical place to store your bikes, and it's much better than tripping over them in the hallway or having to dig them out from a crowded closet every time you want to take a ride. However, even in a spacious garage, bicycles are awkwardly shaped and can get in the way or take up precious floor space that you need for other things. Luckily, there's a simple solution to the problem: get them off the floor.
Hanging your bikes is easier than you think, and it neatly solves any space shortages caused by your bikes, while keeping the bikes themselves safe. Take a look at some tips for hanging your bikes in your garage.
How High Should Your Bikes Hang?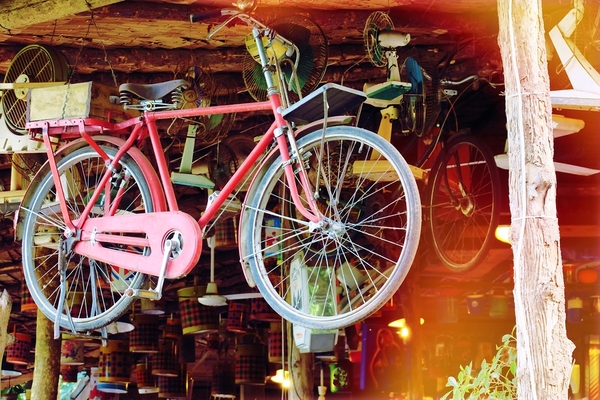 The first thing that you need to figure out is how high off the floor you want your bikes to be. You can hang them from the ceiling if you want to, and if your garage ceiling is high enough, you should be able to walk under them. This creates the most floor space and also leaves wall space free that you may need for shelves, hanging tools, or other wall items.
However, if your ceiling is particularly high, or if you're somewhat short, it can take a lot of effort to get your bike up on hooks hanging from the ceiling, and also to get it back down. If you ride your bike a lot, you may not want to make this effort every single time – and installing hardware to hang your bike won't do a lot of good if you end up not using it because it's too much effort. If it's your children's bikes that you want to get out of the way, it's also worth considering whether you want to hang them back up yourself every time or teach them to put the bikes up themselves. If hanging your bikes from the garage ceiling isn't practical for you or your family, you may want to consider hanging them from the wall instead.
What Do You Need?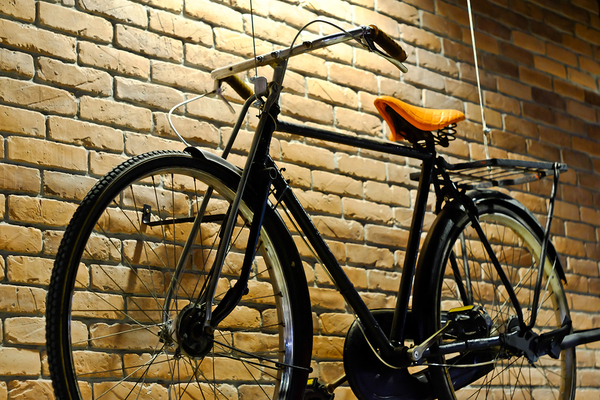 The cheapest way to hang your bikes, whether from the ceiling or the wall, is with inexpensive metal or plastic utility hooks. If you choose metal hooks, make sure that they're covered with rubber to protect the paint job on your bike. You'll need two hooks for each bike that you want to hang.
If you opt for hanging your bikes on the wall, you can also find decorative bike hangers designed for exactly that purpose. You'll spend a little more money, but you'll give your garage wall some flair while getting your bike off the ground.
You'll also need some tools. You should be able to attach your bike hangers with a drill, and you'll need a tape measure to make sure the two hooks are the correct distance from each other. To hang your bike from the ceiling or from a drywall or plaster wall, you'll need a stud finder so that you can anchor your bike hooks into a stud with your drill. If you're hanging your bike from a wooden wall, you just need the drill – you can drill right into the wall with no problem. If your garage wall is made from stone, you may need a special attachment for your drill that will allow you to go through stone.
Hanging your bikes is one way to get a more organized garage. If you're interested in other garage organization strategies, contact us to schedule your free design consultation.