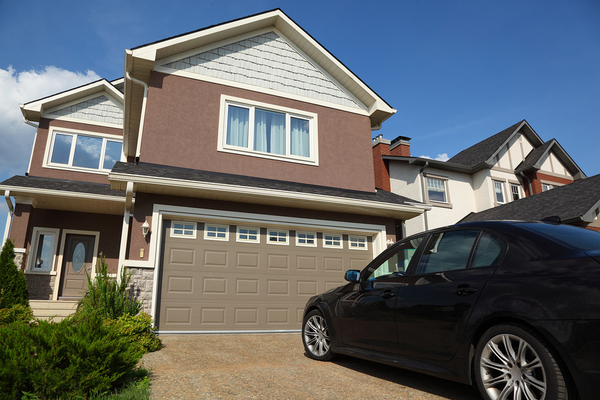 A well-maintained garage door can add curb appeal to your home, making it more attractive to visitors, neighbors, and potential buyers if your home is up for sale. However, if you're thinking about adding a new garage door to your home, you might balk at the expense. How can you improve your garage door without breaking the bank?
1. Make Sure Your Door is Tight
If your garage door is sagging or off of its track, this looks like you haven't spent a lot of time maintaining your home. Thankfully, there are a number of solutions to this problem:
According to Do It Yourself, "one of the main reasons why garage door rollers go off track is because the tracks themselves have come off the wall." Tighten loose brackets.
Make sure that the track is in alignment using a level. Loosen the brackets slightly and tap on them until they are in alignment. A roll-up door should be level, while a horizontal track should angle slightly toward the back of the garage.
Clean out rollers and tracks to make sure that there is nothing that would cause them to stick.
Lubricate your rollers so that the door moves smoothly.
2. Remove Dents
If your garage door looks like it's been hit a few too many times, then it can look like you don't care about your home. You can either use a hammer and a block of wood or a rubber mallet to gently knock the dents back into place. This easy, free solution helps you start off with everything in the right place as you begin to renovate your garage.
3. Add Decorative Hardware
If your garage door looks plain, then you can spice it up by adding garage door hardware. A decorative handle or hinges can add a new dimension to your garage door. Make sure that the colors complement your home and the garage door itself, so it looks like it was always there.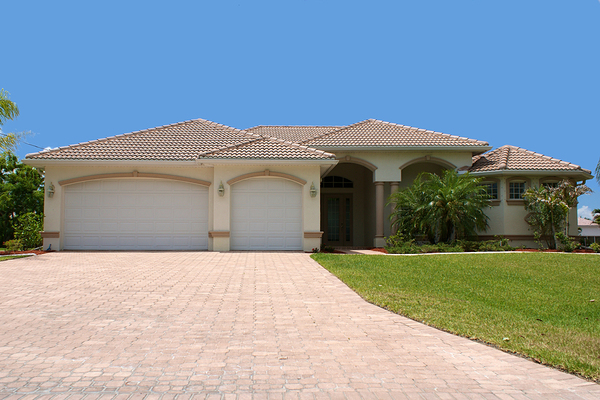 4. Repaint Your Doors
If your doors are looking scratched and faded, there's a cheap and easy solution. According to Networx, you can "give them a new lease on life with stain or paint." You don't need to choose the same color as you did before, either. Consider painting your garage and front door in colors that stand out and complement your home's siding.
5. Examine the Interior
While not everyone will see the interior of your garage, if it's open they will see the view on the street, and it's not always pretty. Also, a garage that's well-organized inside is a pleasant, usable space that fits your life, rather than a crowded, overwhelming heap of items that you plan to sort one day. You can create a garage interior that works for your family by:
Adding storage such as a modular wall system with different types of storage units, including baskets for smaller items and hangers for larger ones.
Add secure cabinets for heavy items
Replace old, cracked concrete floors with smoother floors
Add a new room to your home by converting your garage into a music room, exercise room, workshop, or media room.
This new garage will look tidy and will free up space in the rest of your home when you move larger items into your garage space.
Are you thinking of improving your garage door? At Garage Envy, we help you create the home of your dreams one garage at a time. Schedule your free design consultation today.