A garage sale is a perfect way to get rid of your excess clutter. Not only do you not have to pay for someone to come pick it up, the people picking it up pay you for your clutter. It's even environmentally friendly – your items are being reused instead of put in the trash to wind up in a landfill. In order to have a successful garage sale, careful preparation is necessary. Take a look at a few tips that will help you maximize your sales by prepping your garage for your next sale.
Create the Perfect Layout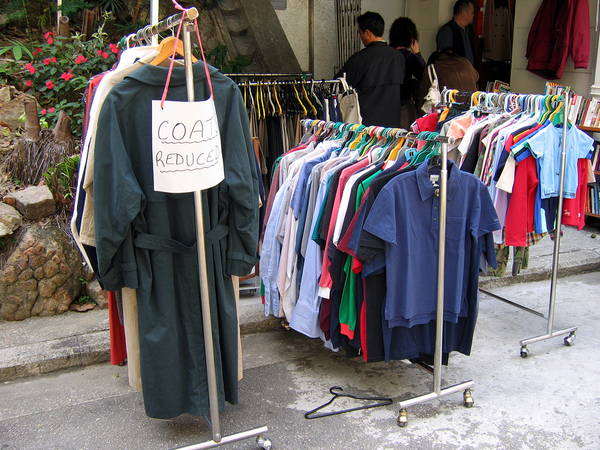 You'll sell more items if it's easy for your customers to locate what they're looking for. That means that it's best to plan a layout for your garage and group similar items together – all the books in one area, the electronics in another, the clothes in yet another. That way, people who are looking for a particular item will know right where to go, and those who are just browsing will know exactly what they're looking at.
Make sure that the different sections are easy to navigate. For example, it's a lot harder to dig through stacks of folded clothes than to browse through hanging clothes. If you don't have access to a clothing rack, rig a temporary rack yourself by using an old shower curtain rod. Do you have lots of books? Arrange them on a bookshelf with the spines out, for easy reading. Place electronics that you're selling near a power outlet, so customers can plug them in and make sure they work before they buy.
Create Some Ambiance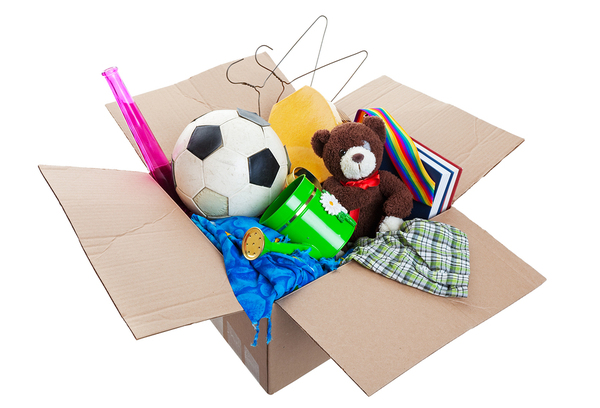 Sure, your garage is hardly a chic boutique, but there's no reason why shoppers coming to your garage sale shouldn't have a pleasant experience. You'll sell more if you can put everyone in a good mood. Try setting up visual displays like stores do. For example, if you have toys to sell, arrange some of them in a scene on a tabletop, rather than throwing them all into boxes or bins.
Set up your MP3 player and a speaker and play some pleasant background music so that your shoppers aren't just browsing in silence. Just be careful what you put on your playlist – if your favorite music is death metal or Scottish bagpipes, you may run off more customers than you attract. Put on something inoffensive and neutral. If it's a hot day, consider offering cups or bottles of cold water to your shoppers. If you have a child who wants to set up a lemonade or hot chocolate stand (depending on the season) this is a great time for them to do so.
Optimize Your Advertising
Before you do anything, check out the local rules in your area for advertising garage sales – there may be limits on where you can put signs or how long before the sale you can put them up. Your signs should be simple and neat, with just the basic necessary information, like the address and the date and time of the sale, and an arrow pointing in the direction of the sale.
You may also want to put an ad in your local paper – serious garage sale shoppers often plan their weekends around the sales listed in the paper, and that can be the best way to attract those shoppers to your sale. Forums like Craigslist and your own social media networks can also be a good way to advertise to customers.
Once your garage sale is done, you'll have a much cleaner and more organized garage. If you're looking for a way to renovate your newly emptied space, contact us for a free design consultation and estimate.