A sturdy and secure set of cabinets can make a big difference in your garage. They allow you to store and organize items that would otherwise clutter up the floor and surface spaces.
Choosing the right cabinets is an important point. They need to be able to stand up to garage conditions and support the types of things that are often stored in garages. Take a look at some of the things that you should avoid when choosing garage cabinets, and what you should choose instead.
Avoid: Repurposed Kitchen Cabinets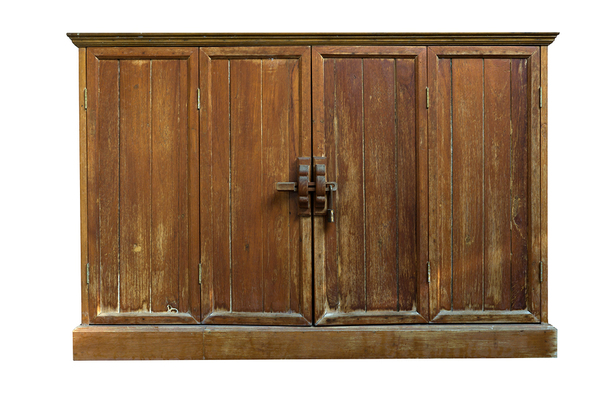 If you're remodeling your kitchen, it may seem like the perfect time to add cabinets to your garage. It's common to try to repurpose old kitchen cabinets by using them in the garage. On the surface, it seems like a good idea. You keep your old cabinets out of the landfill and save on a combination kitchen remodel and garage makeover.
However, wooden kitchen cabinets just aren't a good fit for a garage environment. Unlike your kitchen, the garage probably isn't climate- or moisture-controlled. The temperature fluctuations and excess moisture can really take a toll on the cabinets and can damage the items inside. What's more, the cabinets used in a kitchen tend not to be appropriate for the kinds of things that get stored in a garage.
Instead: Choose deeper, sturdier cabinets with stronger shelves for garage use. Consider Melamine cabinets for better resistance to garage conditions.
Avoid: Plastic DIY Cabinets
If you're just trying to save money, self-assembled plastic shelves are probably the next cheapest thing to free repurposed cabinets, but that doesn't mean they're a good investment.
The problem with inexpensive plastic cabinets is that they tend to have low load capacities, which means that they're not appropriate for storing things like heavy power tools, air compressors, or generators. They also tend to be poorly constructed. Unless you only need a place to store light items like small hand tools or gardening items, plastic cabinets really aren't a good option. What's more, those cabinets will degrade and lose their color sooner rather than later.
Instead: Choose something sturdier and more substantial. It's worth spending a little more money for treated wood or metal cabinets that will last and will provide the support you need.
Avoid: Cheap Aluminum Cabinets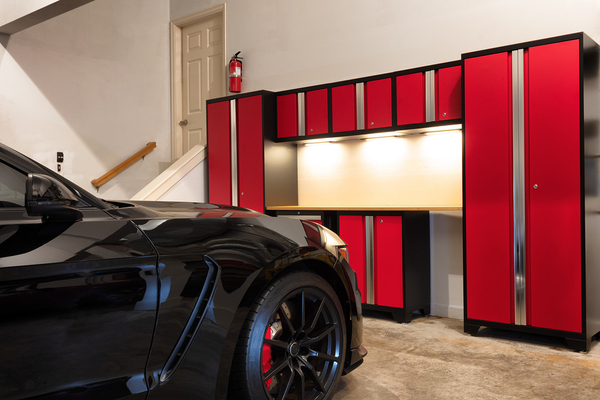 Sure, when it comes to garage cabinets, metal is a better choice than wood or plastic. Be careful about choosing thin aluminum cabinets just because they're cheap, however. Aluminum cabinets may look great in the store, but cheaper models are easily dented and dinged in a garage and may not be up to the task of supporting heavy items or providing security for your valuables.
Of course, not all aluminum cabinets are equal, and you may be able to find some high-quality models that will stand up to garage use and conditions. In general, though, aluminum isn't the best metal to choose when you're looking for good garage cabinets.
Instead: Choose steel cabinets. Steel is thicker and stronger, meaning cabinets will be more secure, last longer, and will be able to support heavier items. Steel will also stay looking good longer.
For more great garage makeover ideas, schedule your free design consultation today!