Does nothing get your engine started faster than thinking about working on cars? Unfortunately, many homeowners lack the space and equipment to satisfy the urge to make like Danny Zuko and pals in the famous "Greased Lightning" scene from Grease. However, this may be more within your reach -- sans the singing and dancing -- than you think. Consider these four steps to execute the garage remodeling project of your dreams: turning your garage into your personal auto repair center.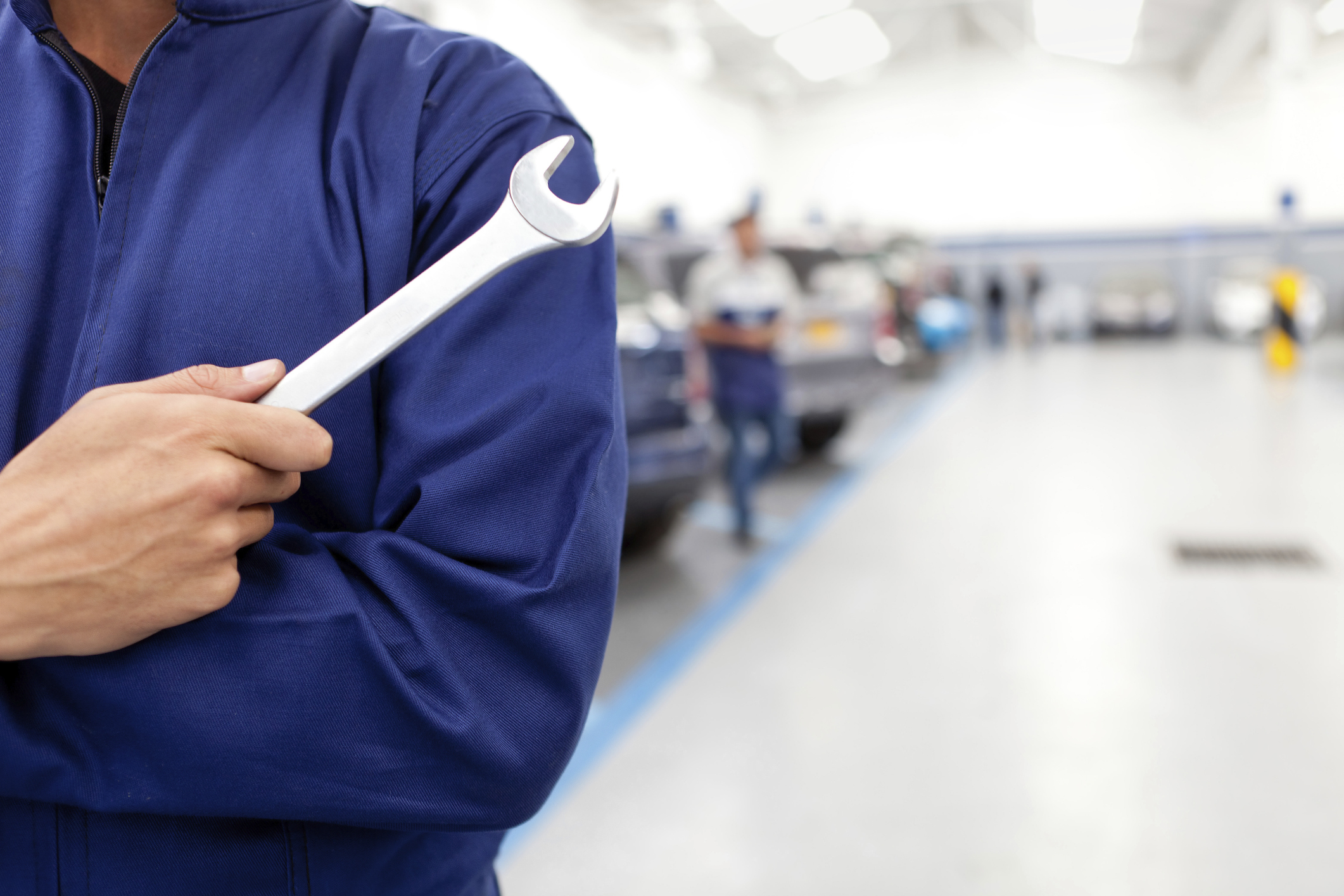 Start your engines...

1. Assess, Empty, Organize

One large thing stands in the way of you and your garage makeover dreams: its current contents. If you're like most homeowners, your garage has spent the majority of life amassing household clutter. A thorough cleaning helps breathe new life into the space.

So what's the best way to resuscitate a garage that's choking on camping gear, sports equipment, gardening tools, and a million other items? Remove each and every item from the space. While this may be time consuming, it's the only way to truly understand what you're working with.

A complete garage cleaning also delivers the opportunity to decide what stays and goes. Create keep, donate, and discard piles keeping in mind that the more you get rid of, the more space you'll have to designate to your dream garage.

2. Understand Your Space

Once you've cleared out your space, you'll have a much better idea of what you're working with. You'll also likely have significantly more space for an extra automobile or two if your collection grows.

Before setting up shop, measure your garage and make a mock-up of the layout. In addition to the cars themselves, be sure to leave plenty of room for access, storage, and hanging out when the job is done, as necessary.

In fact, while a personal auto repair center on its own is appealing, many men also enjoy partnering it with mancave elements -- such as chairs for lounging, a fridge, and flat screen -- for the perfect balance of work and play.

3. Budget, Budget, Budget

Determining a budget before beginning your renovation project is essential to maximizing your money.

If you're working with a pile of cash like world-famous car collector Jay Leno, the sky's the limit: items like wood-lined showrooms, sound absorbent walls, climate control, hydraulic lifts, and even hermetically sealed technologies may come into play.

However, you don't need to break the bank to create a functional home garage space. If your budget is less than Leno-worthy, work with what you've got. While a car "museum" may not be in your future, epoxy flooring, refinished walls, and mindful storage can help you maximize the potential of your space.

4. A Smart Setup

One of the most important aspects of setting up an auto repair zone in your garage is storage. From heavy-duty built in cabinets for safely storing parts and equipment to vertical slatwall panels to keep tools handy, the storage you choose is as important as the space itself.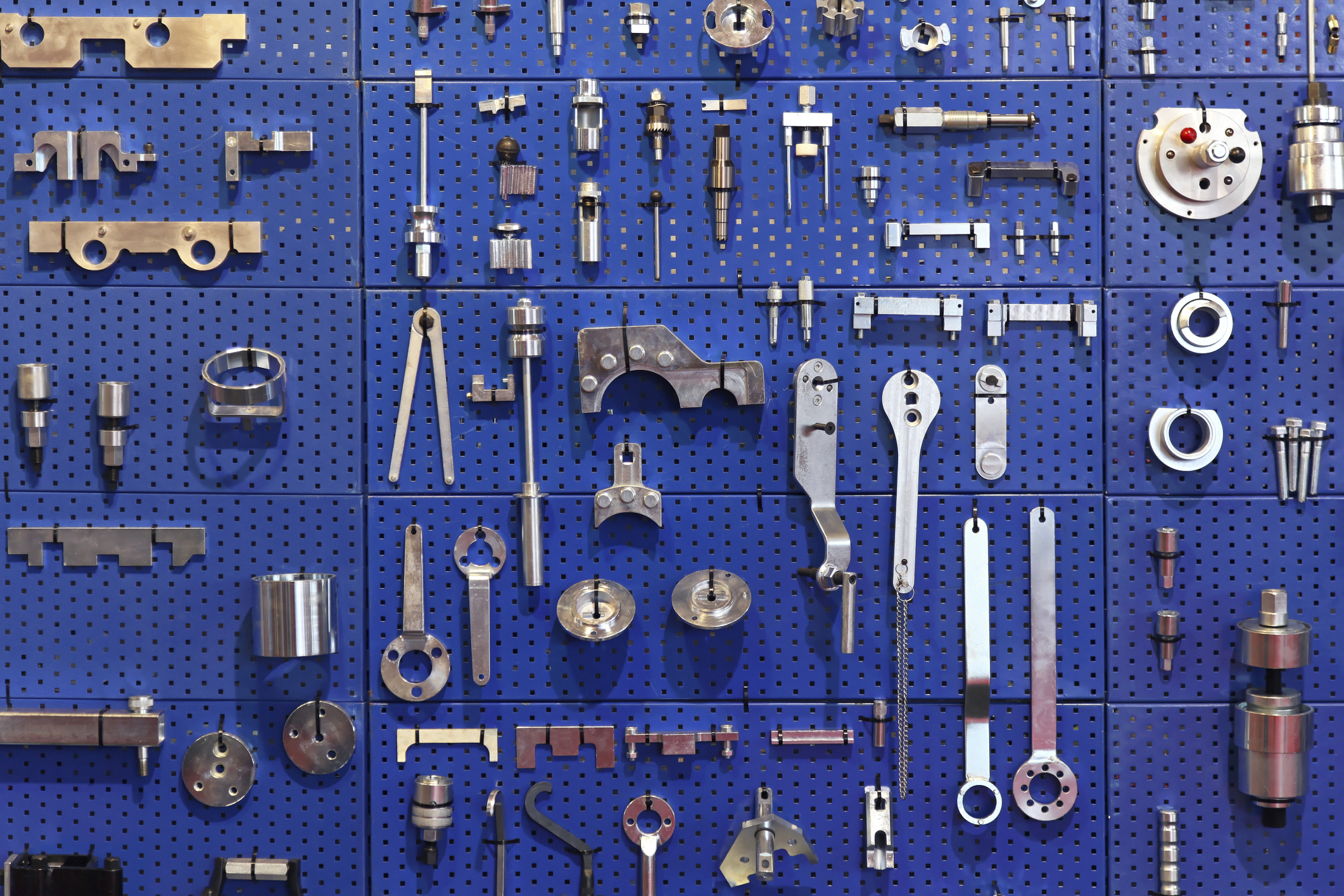 Slatwall panels offer easy access.


And don't forget lighting: working in a dark space is not only uncomfortable, but potentially dangerous. A combination of task lighting and overhead lighting will ensure that you can see -- and enjoy! -- what you're doing.

If a man's home is his castle, what does that make the garage? For many modern men, this space is home to truly beloved possessions: our modern-day "steeds." For more great ideas on how to spiff up your garage space by transforming it into an auto repair center, visit Garage Envy.