Whether or not you intend to sell your home anytime soon, your property values are an important consideration. If you are thinking of selling, you want to be able to get as much for your home as possible.
But even if you aren't currently thinking of selling, doing things to maintain or raise your property values now can ultimately save on repair costs and benefit you in the long run. Chances are good that you'll decide to sell eventually. Can garage renovations increase your property values? Here are some factors to consider.
Improving Garage Storage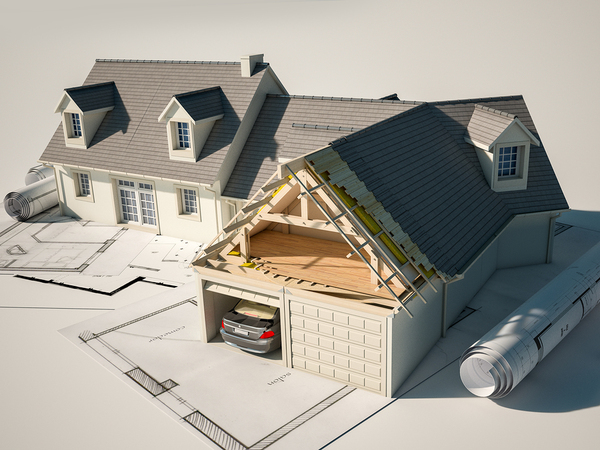 Almost everyone ends up storing at least some stuff in their garage. Even in a home with plenty of closet and cabinet space, there's always something that doesn't fit or just doesn't belong with the other things that you have stored in those areas.
Garages are often the storage place for holiday decorations that come out only once a year. Tools and parts that may get dirty or be awkward to store indoors are good candidates for garage storage too. Broken household items that you intend to repair, children's items that have been outgrown but that may be useful in the future for another child, and things you can't bear to part with yet often end up in the garage. Almost everyone has storage needs that include one or more of these things.
Improving garage storage features can be a great way to increase its value to potential homebuyers. Installing heavy-duty garage cabinets, building shelves, and adding corkboard or Slatwall are all examples of practical ways to improve your garage's storage capacity that will also appeal to potential buyers.
Building a Workspace
Everyone knows that the garage is a good place for projects. It's conducive to anything from painting to working with power tools. Adding a workspace to your garage could increase your property value as long as you follow some key guidelines.
First, make sure that the workspace doesn't take over the garage entirely. Most people will want to store a vehicle (or multiple vehicles) in the garage, so if you make the garage too difficult to use for that purpose, it's likely to turn some buyers off.
If you don't need vehicle storage space yourself, it's fine to use the extra space for something else, as long as it's possible to remove your things to make room for a vehicle. So, for example, bolting a workbench into the middle of the garage floor might not help you sell the house, but building a workbench into the wall might, especially if you include spotlighting and other features that create a safe and useful working space.
Converting to a Spare Room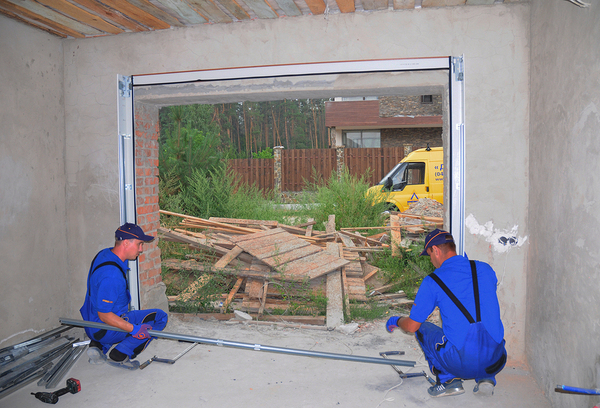 In general, adding more living space to your home is a good thing for your property values. But when it comes to converting your garage into a spare bedroom or additional living room, you may want to think twice.
Again, most people expect to use a garage for vehicle storage first and foremost, whatever else they might want to do with it. So, if you convert the garage into a guest room or a den, prospective buyers are likely to be turned off if they want a home with a place to store their car. Converting a former garage back into a garage will cost them time and money, which means they may not be willing to pay as much as you want for your property.
Of course, there may be the occasional family looking for a home with extra bedrooms who are willing to give up garage space, but you can't be sure they'll be looking in your area. If you're considering converting your garage into living space, either make sure that you plan to keep the home for several years or consider converting it back before you sell. Homebuyers like garages.
For more information on garage renovations that add to the overall quality and appeal of your home, contact us.