If you're rearranging your garage for the new year, you may be giving some thought to garage storage solutions. If you're lacking space for tools, sporting goods, gardening supplies, or other important items that are commonly stored in a garage, a good set of garage cabinets can help.
Garage cabinets are sturdy, deep cabinets with strong shelves that are specifically designed for garage conditions and heavy use. But good garage cabinets that are inexpensive can be hard to find. If you want to improve your garage storage but you're on a tight budget, it can help to know what options are out there for homeowners on a budget. Take a look at what you need to know about buying garage cabinets without breaking the bank.
Recycled Cabinets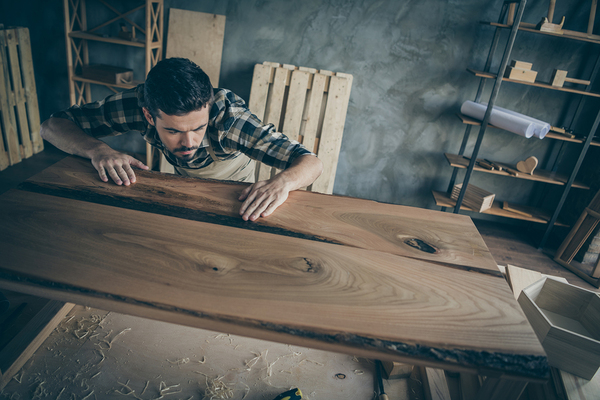 You can often find used cabinets for sale by checking your local classified ads or neighborhood forums, or by visiting resale stores. You may even be able to check with remodeling contractors in your area and ask about used cabinets that they might have or be able to get for a reasonable price.
The problem with used cabinets is that the most common remodeling jobs are kitchen remodeling jobs, so you may find lots of used kitchen cabinets for sale and few garage cabinets. Kitchen cabinets can be repurposed for garage use, but they're not ideal. Kitchen cabinets aren't designed with garage conditions or use in mind and may not fit your needs or be sturdy enough to last for a long time in your garage.
It's worth checking sources for used cabinets anyway. You may get lucky and come across some used garage cabinets or unusually strong kitchen cabinets for sale that will do the trick. Or, if you just need a temporary solution until you can afford new cabinets made specifically for the garage, then recycled kitchen cabinets may fill the bill.
Molded Plastic Cabinets
If you strike out on recycled cabinets but still need a less expensive solution, molded plastic cabinets made for the garage are likely to be the most affordable choice. These have a number of benefits. You won't ever have to worry about rust, you can probably do the installation yourself, and you should be able to find a variety of styles and sizes. Most home improvement stores and big-box retail stores stock plastic garage cabinets, and you can always find them online if you need more options.
Keep in mind that plastic, while very durable, may not be the best choice for storing extremely heavy items. Plastic shelves are more likely than metal or wood to buckle or crack under heavy items. Be sure to check the weight limits of the cabinets that you choose, and don't just guess.
Metal Cabinets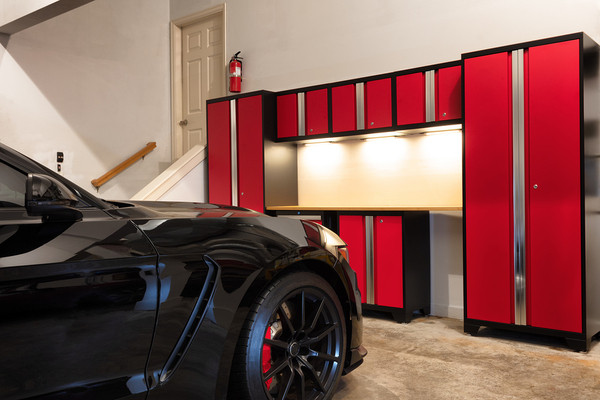 Metal cabinets are often more expensive upfront than plastic or wood, but because of their durability and longevity, they may end up being more affordable in the long run. You won't need to replace them as often, and they're better able to handle heavy loads.
One thing that many homeowners don't realize is that you can often buy individual metal cabinets à la carte. So if you can't afford to buy a complete storage system at one time, but you have your heart set on a metal cabinet system for your garage, one option is to purchase it piece by piece.
For more great garage storage ideas,
Schedule your free design consultation