"Curb appeal" is a phrase that refers to the aesthetic of a house from the perspective of someone who sees it from the curb – the way that someone who is shopping for a new home might see it. While curb appeal is an important concept when it comes to real estate sales, it can also be important to homeowners who have no intention of selling their home. After all, maintaining high property values is good for everyone.
One thing that homeowners must consider when evaluating their home's curb appeal is the state of the garage. A garage door takes up a large percentage of the curb-facing part of the house, so beautifying your garage's exterior can greatly increase your home's curb appeal. Take a look at some tips that can help you improve your garage's aesthetic.
Paint the Garage Door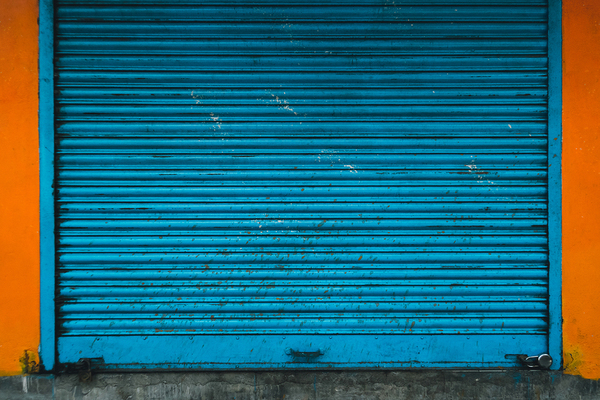 If your garage door is very old, very noisy, or doesn't work as well as it should, it may be time to simply replace it with a new door. But garage doors are built to last a long time, so there's a good chance that you have a garage door that may look old and weathered, but still works as well as it ever did. In that case, a coat of paint may be a better and more economical choice for your garage door, and you may be surprised at just how much a newly-painted garage door can improve the curb appeal of a house.
If you're going to paint your garage door, it's important to choose the right color. White is one of the most popular garage door colors, and for good reason. It coordinates well with most trim and house colors and projects a neat and uniform appearance.
However, it's important to remember that with a white garage door, dirt and smudges will show, so if you choose this color, be prepared to clean the door regularly. Black garage doors are currently trendy and require much less in the way of cleaning. Dark brown doors add an element of sophistication and warmth and are a good choice for those who want the illusion of a wooden garage door.
Add Outdoor Lights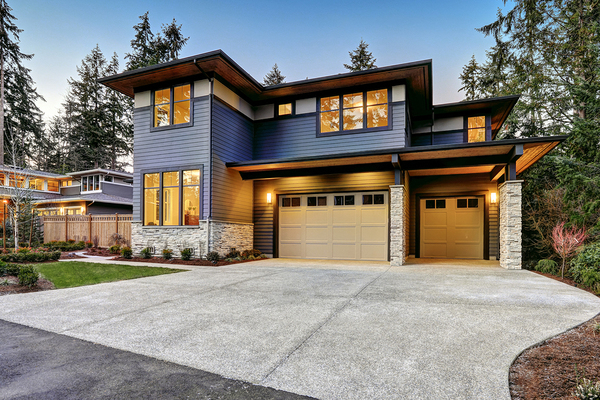 Good lighting is an important, but often overlooked, element of curb appeal. After all, not all house hunting is done during the day. Many people will drive by a property or neighborhood that they're interested in buying in after they leave work for the day, in the early evening hours. Adequate and attractive lighting helps make a house seem warm and inviting.
If you're like many homeowners, the garage door may be your primary entryway into the house, so making sure that it's well-lit not only improves curb appeal, but it also makes it easier and safer for your own family coming home in the evenings. LED lights are a great choice for a spot over the garage door because they can function well in all kinds of weather and use relatively little electricity.
Install Accessories
Don't be afraid to dress up the garage entryway a little. You may want to consider installing decorative hinges and handles in order to make the door stand out and look a little more elegant. These small details can make a big difference in what your home looks like from the curb.
It's also easy to accessorize around the garage door. For example, you may want to position potted plants on either side of the opening or install decorative stonework to walls on either side of the door.
Of course, there's more to curb appeal than just the garage, but because the garage takes up such a large space, you can make a big difference if you focus your efforts there first. For more information about garage renovation, schedule a free design consultation and estimate today.