Storing sports equipment can be harder than it seems at first. Some of it is big and bulky, and some of it is just awkwardly shaped. It can take up too much space in the bedroom; it can get in the way in the living room.
Often, the garage is the only logical space for it. Is your garage a good place to store your sports equipment? In a disorganized garage, things can get lost or even damaged. Take a look at some tips that will help you store your sports equipment in your garage safely.
Create an Overhead Sling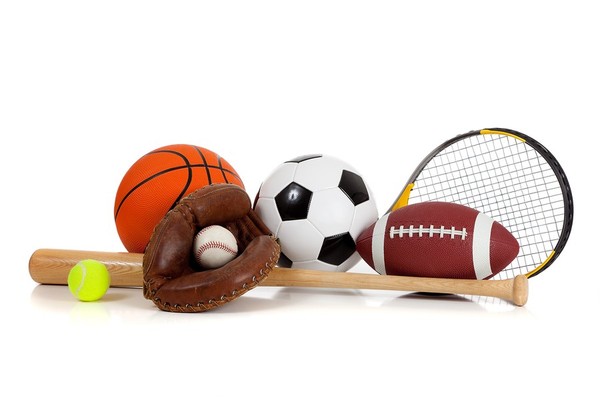 One of the biggest sources of overlooked storage space in the garage is the overhead space. This is often an ideal space for seasonal sports equipment. Stored overhead, it's out of the way when you don't need it and safely protected until you're ready to get it down.
One of the easiest ways to store bulky or awkwardly shaped sports equipment overhead is to create a simple sling that can be attached from the rafters. You can use tarp or canvas, or you could even repurpose an old hammock if you're not storing small equipment that can fall through the holes. Just make certain that the sling is installed in a location where it doesn't interfere with the operation of the garage door.
Install a Rack
Skis, ski poles, bats, croquet mallets, hockey sticks, and other items can easily be stored standing up on a rack made of wood or wire. If you're the DIY type, you could probably make one yourself; it should be easy enough to find instructions or a blueprint online.
If you're not interested in making your own rack, you should easily be able to buy one or hire a contractor to design a custom rack to meet your needs. For maximum space, opt for a rack that can be installed along the wall rather than one that would take up space in the walkway or parking area.
Hang Items from the Wall
A pegboard on the garage wall is a staple in many homes. If you have an empty pegboard, or if you feel up to adding more pegboard along your garage wall, it can make a handy place to hang many different types of sports equipment. Tennis rackets, baseball gloves, badminton birdies, and more can easily go on hooks in a pegboard.
Another wall option is to add Slatwall to your garage. Slatwall gives you the option to add hooks, shelves, hanging baskets, and other types of storage devices. With Slatwall, you can install what you need and then change it or move things around as it becomes necessary. Install shelves for Little League trophies and baskets to hold basketballs, footballs, and soccer balls. Hang rackets from hooks and hang a bag made of fine mesh to hold smaller balls and equipment.
Your sports equipment is important to you, and you should protect it. In an organized garage with the right storage solutions, you can protect it and keep it out of the way. To find out more about optimizing your garage organization, schedule your free design consultation today.