You want to keep your home safe so that your family will be safe, and the garage is an important part of your home. There are a lot of reasons why the garage should be one of the first spaces that you think of when you are improving home safety.
The garage is probably the only room of the house that you'll ever drive a car into and out of. It's also frequently a storage space for potentially dangerous tools and chemicals. If you're like many families, you probably use the garage as one of the primary entrances to the home, which means that the people you want to keep safe are in the garage every day. Take a look at some tips that will keep your family safer in your home garage.
Maintain Your Garage Door Opener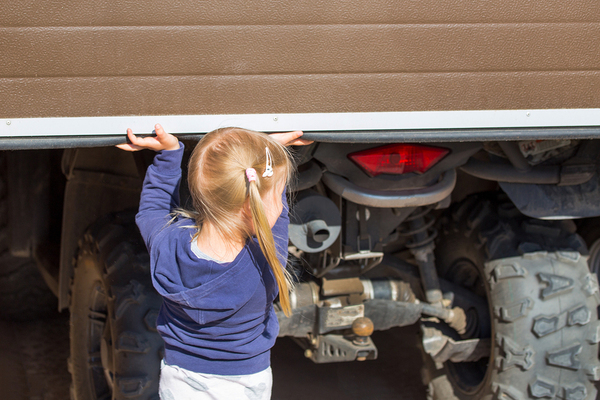 One of the most important advancements in garage safety occurred when automatic garage doors were updated to make sure that they would stop moving when something, like a small child or a pet, ran underneath them. Unless your garage door is extremely old, the chances are good that you already have this safety feature.
However, that doesn't mean that you never need to worry about garage door safety. Keeping your garage door in good working order helps it maintain its safety. Check your garage door's springs and cables for signs of wear and tear. Keep the chain oiled. Test the door to make sure that it actually does stop when something moves in front of the sensors, and clean the sensors to get rid of dust or dirt that could interfere with their operation.
Improve Your Garage Lighting
If you're still going with the bare bulb in the middle of the ceiling look for garage lighting, your garage probably isn't as safe as it could be. Better lighting can prevent many accidents, from trip-and-falls to parking fails. There are a lot of modern lighting options that are great for garage use.
LED lights are one of the better lighting choices for your garage. They provide bright light with maximum energy efficiency, and they perform well in garage conditions. You'll have an easier time pulling into your parking space, locating and using tools, and spotting clutter on the floor that needs to be removed.
Remove Fire Hazards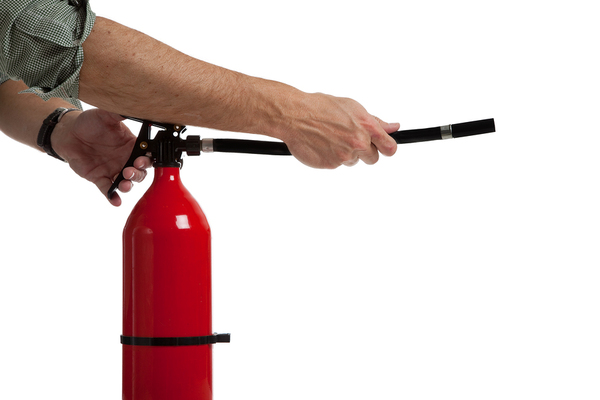 Where do you store half-finished cans of paint? Gasoline for the lawnmower? Old car batteries? These and many other items commonly found in garages can pose serious fire risks for homeowners. Take the time to sort through the garage clutter and safely dispose of hazardous items so that you don't run the risk of starting a fire.
Your garage should also be equipped with a fire extinguisher. You may need one that's specifically made to be safely stored in cold climates if your garage gets very cold in the winter time. Make sure to show the garage fire extinguisher to your family members; they should know where it is and how to operate it in the event that a fire breaks out.
Garage safety is closely linked to having an organized and clean garage space. For ideas that will help you get your garage neat and organized so that it will be a safer space, schedule a free design consultation and estimate today!