The last thing that you want to do is step on the wrong end of a rake or shovel while you're making your way through the garage. You probably also want to be able to find your pruning shears quickly without having to hunt for them when you're ready to do some gardening.
Storing your lawn and garden tools in an organized way helps prevent accidents and ensures that you can find the tools that you need when you need them. Take a look at some simple and creative ways that you can store your lawn and garden supplies.
Build a Wall Rack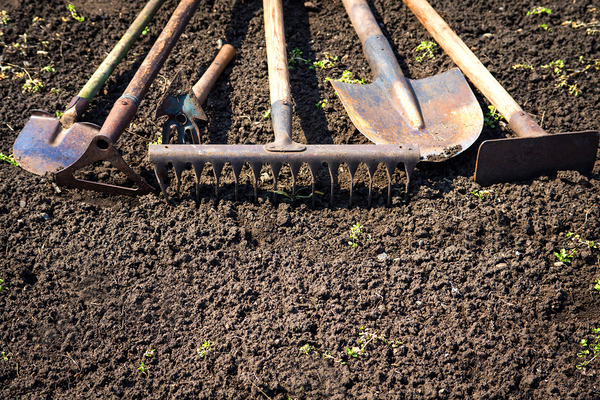 You can easily make your own wall rack that you can use to hang long-handled tools. You don't need much in the way of supplies. A length of 1x6 lumber, two metal brackets, and some screws will do the trick.
The benefit of making your own wall rack, rather than buying one premade, is that you can customize it to suit your needs. If you only have a few long-handled tools, there's no need to take up wall space with a longer rack than you need. But if you have a lot of tools, you can make the rack longer to accommodate them.
Create a Gardening Table
Do you have any old wooden pallets hanging around? You can repurpose two of them to create a gardening table that hangs on the wall. You can attach one pallet vertically to the wall with hooks and chains, then attach the second pallet to the first pallet horizontally, using brackets.
This creates a good-sized table that protrudes from the wall – a convenient place to stack watering cans, empty pots and buckets, bags of mulch, and other gardening supplies. Attach hooks to the wood and you'll have places to hang spades, shears, gardening gloves, and other important supplies. Your gardening tools and supplies will be safe and easy to grab when you need them.
Make a Gardening Basket Out of Your Old Hose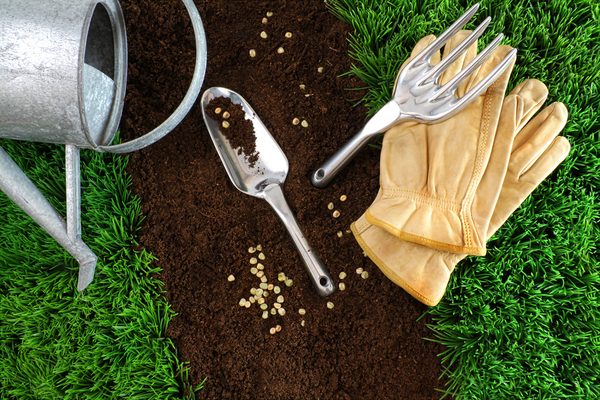 An old, worn out water hose may no longer be the best choice for watering your garden, but that doesn't mean that it's useless. You can use the old hose to create a large and sturdy gardening basket, and the only thing that you need, besides the hose, is a number of zip ties.
You create the basket simply by winding the hose in the shape of a basket, using zip ties to bind the hose in place so it holds its shape. This creates a sturdy basket that can be used to hold a number of items. Set the basket on a shelf or use the handle to hang it from the wall. Not only does it give you a convenient place to hold small gardening supplies, but you can also carry it to and from the garden with you, so putting your gardening supplies back when you're finished with them is a breeze.
Gardening tools aren't the only things that need to stay organized in your garage. For more great garage organization ideas, schedule your free design consultation today.