Unfinished concrete garage floors aren't the most aesthetically appealing flooring option around, and they may not be the most practical option, either. More and more homeowners are learning about the appeal of garage floor tiles for their home garages, and there are some good reasons why you may want to consider this option as well. Take a look at some of the benefits of garage floor tiles so that you can make an informed choice about whether garage floor tiles are right for your home.
DIY Options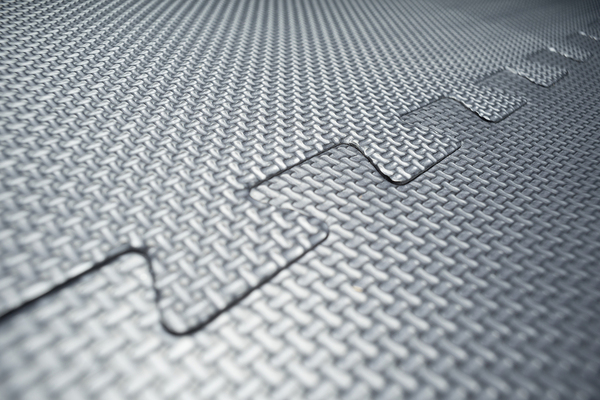 Upgrading your garage floor doesn't have to be expensive, and if you can do some of the work yourself, you can save a lot of money. That's one reason why tiles may be a great option for you. While there are many types of tiles out there that can be used on garage floors, one popular option is interlocking tiles that don't require any adhesive to install. It's very easy to install this type of tile flooring yourself.
It's worth pointing out that interlocking tiles are not only easily installed, but they're also easily removed. If you later decide to change the flooring or decide that you want a more permanent tile option installed, all you have to do is remove and disconnect the interlocking tiles. This also means that if you move, you can actually take your garage floor with you.
Subfloor Protection
Besides looks, the other problem with concrete sub-floors is that they're extremely absorbent. Oil, paint, grease, and other common garage spills are easily soaked up by the concrete and very difficult to remove once they're there. Wear and tear from both foot traffic and vehicles can take a toll as well.
Installing tile over the concrete flooring will help make the subfloor last longer. Most varieties of garage floor tile are considerably more stain-resistant, spill-resistant, and traffic resistant than concrete.
Safety Features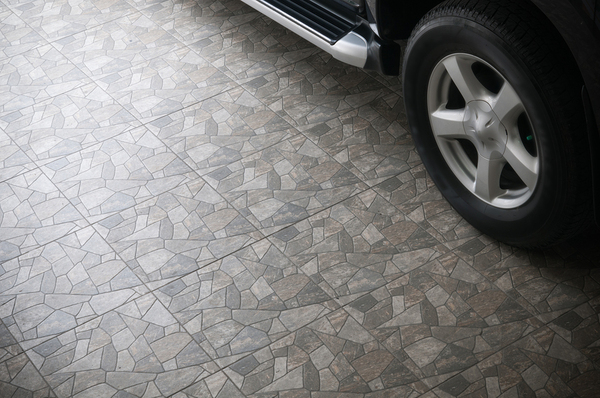 One often overlooked aspect of garage floor tiles is that they can come with a number of safety features that can improve your family's safety as you use your garage. For example, you can find textured tiles that offer slip-resistance or rubberized tiles that provide cushioning and a comfortable walking surface. Either of these might be useful for families with small children who might be more prone to running, slipping, and falling on the garage floor.
You also have the option to install tiles that have liquid-drainage holes or waterproofing, and they may also contain material that makes them resistant to mold and mildew. These are useful features that can protect not only your garage but your family's health and safety as well.
Tiles are a great choice for homeowners who want to upgrade their garage's looks and safety features without spending a fortune. For more great garage improvement ideas, contact us.