Your garage door is probably one of the first things that visitors notice when they walk or drive up to your home. Because of its size, the garage door is usually even more noticeable than the front door; it's essentially a moving wall.
As you know from decorating your home's interior, unadorned walls can seem boring and impersonal. That's why you hang pictures, put up wallpaper, or arrange shelves of knick-knacks on your interior walls. Granted, exterior walls don't usually get the same treatment, but on exterior walls, the windows, colored trim, or shutters help break up the monotony.
A plain garage door that doesn't have any of these features is just blank space, and boring to see. Take a look at some artistic methods you can use to dress up your plain garage door.
Install Windows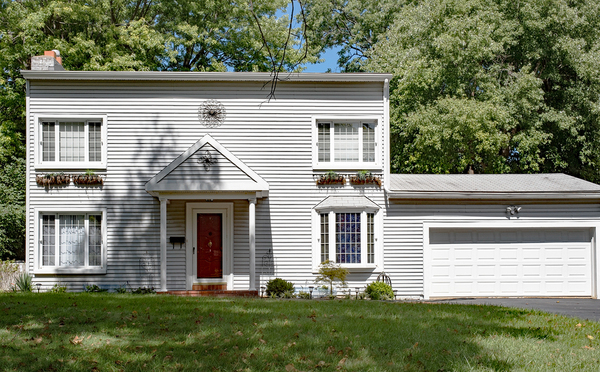 You may not think of windows as artistic, but the strategic placement of windows in your garage door can transform a plain, box-like garage door into a more sophisticated-looking surface. Depending on how much time you spend in your garage and what you do there, the addition of some natural light through windows can also be beneficial from your perspective inside the garage as well as making the outside look more appealing.
There are some reasons to have doubts about the advisability of adding windows to your garage. After all, the garage tends to house valuable items and the garage entrance is also a common target for burglars, so you may worry about advertising the contents of your garage. But this just gives you more opportunities to get creative. Consider installing frosted window glass that allows light in without allowing people outside to see in, or installing mirrored tint over the clear glass so that you can see out, but others can't see in.
Create a Mural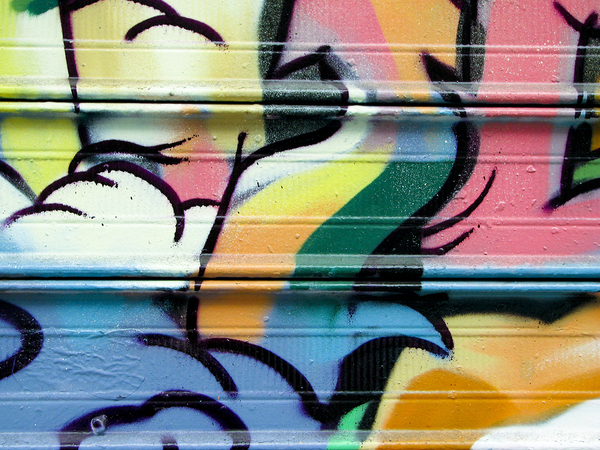 If you're artistically inclined yourself, you may be able to look at your garage door and visualize a large blank canvas. This could be an incredible opportunity to create a large work of art of your own. Use the space to showcase your ability to paint a landscape, a skyline, or a design of your own creation.
Of course, not everyone has the inherent ability to create large works of art on wooden or metal garage doors. If you love the idea of a large piece of artwork on your garage door but know that you don't have the ability to create it yourself, you could always commission an artist to bring your vision to life. Or, if that is prohibitively expensive, you could look into garage door-sized sticker murals that you can buy and apply yourself – a quick and inexpensive way to dress up your garage door.
Change the Color
Sometimes it's a small, subtle change that you're looking for. Simply painting the garage door an entirely different color could satisfy your need to improve the garage door, as long as you choose a color that improves the overall curb appeal of the house.
White, beige or light brown and gray are common garage door colors, but if they aren't visually interesting enough for you, you may want to try painting your garage a bold color, like a bright red or deep green. Another option is a black garage door. Black garage doors are currently trendy, and they can be paired with a variety of exterior color schemes to gives the home a more modern look. What's more, if you live in a cold climate, a black door will absorb more heat in the winter and keep your garage warmer.
For more great garage renovation ideas, schedule your free design consultation.