Are you happy with your garage? Happy enough that even if you had the chance to make changes to it, you wouldn't? If so, you're a rare homeowner. Only 11% of homeowners say that they're completely satisfied with their garages.
That means that most people are looking to make a change. What kind of change? Take a look at two surprising garage statistics and think about what they might mean for you and the types of changes you'd like to make to your own garage space.
1. One in Four Americans Can't Fit Even One Car in Their Garage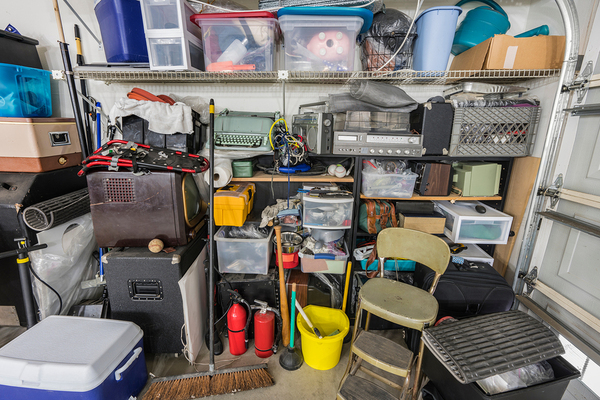 In theory, the purpose of a garage is to have a place to keep the car where it will be safe from the elements, as well as protected from thieves, animals, and other threats.
But what happens when you have the garage but don't have the room to pull your car into it? About a quarter of Americans experience this, according to a homeowner survey from 2015. That's probably because of the other purpose for most American garages: storage.
The garage is a handy place to store a lot of things. Tools, furniture and appliances, gardening and lawn care equipment, holiday decorations, old clothes, and sporting gear are just some of the things that tend to find their way into the garage. And once they're there, they tend to stay there. As more things accumulate, there's less and less room for the actual car.
What can you do if your car doesn't fit in your garage – or if accumulated clutter is on the way to crowding your car out? There are a number of solutions for removing clutter, from garage sales to portable dumpsters, but chances are that you'll want to keep at least some of the items currently taking up space in your garage.
A good garage storage system, with shelves, cabinets, and wall storage designed for garage use, can go a long way toward allowing you to hold onto items you want to keep and keeping your car safe in your garage.
2. Eighty Percent of Home Buyers Factor in the Garage When Making Their Decision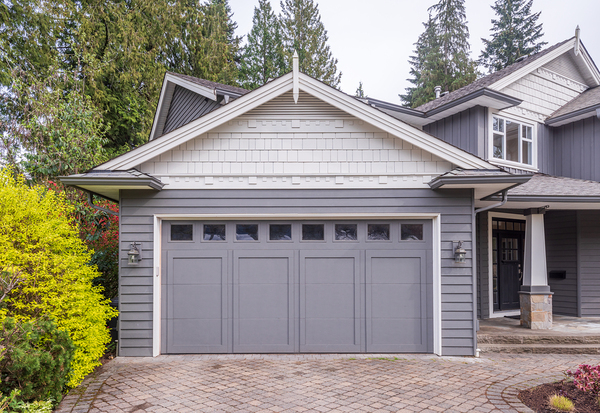 Whether or not it's cluttered, the garage looms large in the mind of the American homeowner – and the American home buyer. And why not? Most people want a garage. In many locations, most families have at least one car, if not more than one, and this alone is a good reason to want a garage.
But other reasons to want a garage include wanting storage space, wanting more living or entertainment space, and wanting a workspace they can use for crafts, hobbies, home repair, or even commercial projects.
So it should come as no surprise that the vast majority of people shopping for homes consider the presence of a garage when making their decision. That means it's important for homeowners to keep the potential concerns of homebuyers in their minds when making decisions about their garage.
Even if you're not interested in selling your home now, you'll want to make sure that you preserve the home's value for the future, and that means maintaining the kind of garage that buyers will want.
If you're interested in de-cluttering your garage or renovating it to attract potential buyers (or just because you want to) we can help. For more information about garage organization and remodeling, Schedule your free design consultation