Southern California's Original Garage Specialist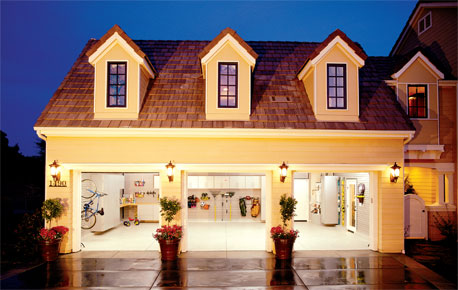 Garage Envy avails high quality garage conversion in US.
The Garage Envy Garage Storage and Organization System is the most functional, flexible and durable storage system designed solely for the garage. Custom designed features accommodate the individual needs and style of every homeowner. Our Garage Storage Systems include:
Slatwall Wall Storage System – A patented modular wall system that gets everything off the ground

Storage Cabinets – Custom cabinets built tough for the garage

Storage Shelves and Accessories – Unlimited racking and storage accessories that can be rearranged
There are 65 million garages in the United States. Long considered oversized junk drawers, garages are fast becoming not just respectable areas of well-organized homes, but showplaces that are contemporary and stylish.
Garage makeovers are the fastest-growing home improvement segment based on the spending priorities of consumers, according to Peachtree Consulting Group.
Garage Envy ... Voted "Best Garage Design Company" in the 2007 Los Angeles Organizing Awards, sponsored by the National Association of Professional Organizers.